You might wonder about a FI$Cal worker who got up at 3:30 a.m. to go out and run nine or 10 miles before work three days a week, then hit the trails for up to 20 miles on Saturdays and 30 on Sundays.
In the case of Ka Xiong, Budget Officer in FI$Cal's Administrative Services Division, there's no need for concern – she is quite rational. Running as many as 80 miles a week in the months leading to the event, Ka was training for the Rio Del Lago 100. The event was held November 2-3 around Folsom Lake, where Ka traversed 100.5 miles of rough terrain in 28 hours, 6 minutes and 44 seconds.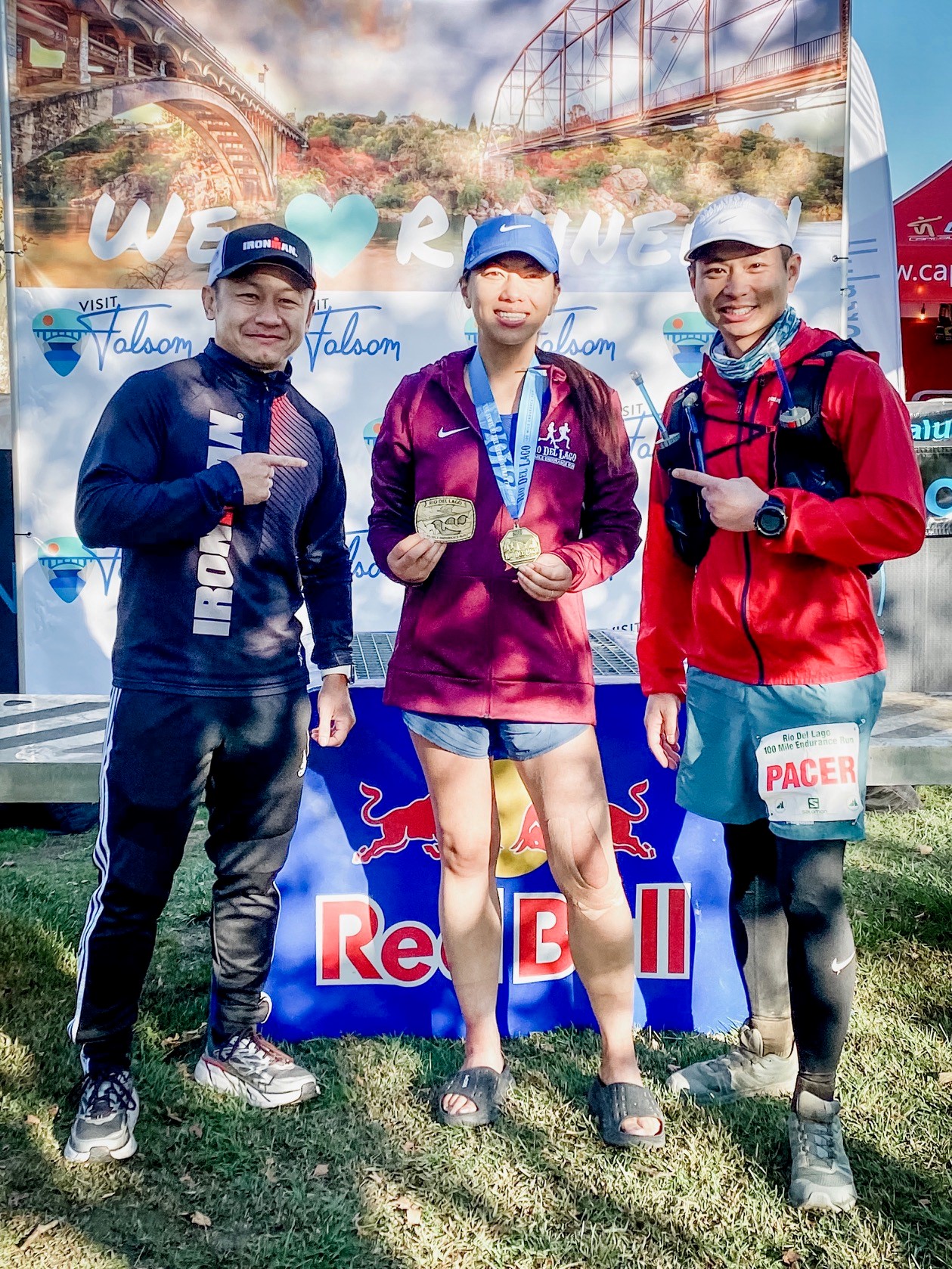 Sitting calmly back in FI$Cal offices a few days later, she looked no worse for the wear and reported not even being fatigued at the end of the run, where she finished in the middle of a pack of 343 runners who started. Some 99 participants dropped out before the finish, and Ka was 159th out of the 244 remaining.
But that's beside the point. Like most ultramarathon runners, Ka just wanted to meet or exceed her own goals. And that she did, completing the run and beating her target by 15 minutes. "I had mapped out what I thought I'd do in each section of the race," she said. "I was hitting every single pace I'd set out to do."
It may sound like a lonely endeavor, but Ka was with friends. Four of them trained together, including those middle-of-the-night runs, going about 1,200 miles total from May through October. Ka said 80 percent of their training took place along portions of the course, so that they would become familiar with it.
"The long training really helped," she said. "Mentally, you prepare for the long hours, the long miles."
The friends stayed together on race day until mile 60, Ka said, then went at their own pace. Amazingly, Ka said that upon finishing she wasn't particularly tired or sleepy despite being on the move from 5 a.m. Saturday until after 9 a.m. Sunday. "I was pretty awake," she recalled. "It was just that my ankles were killing me."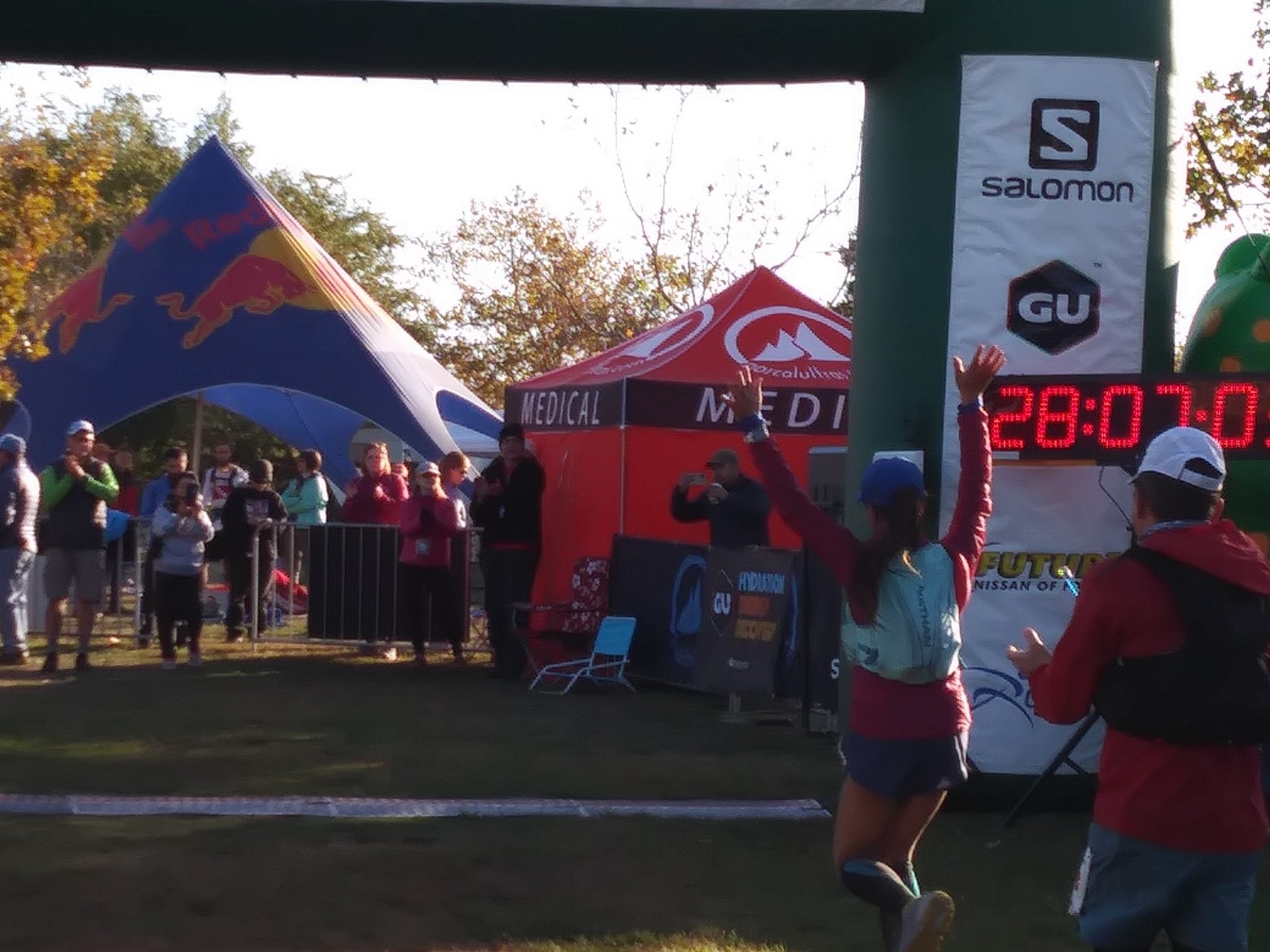 As a result of that pain, she mostly "power-walked" the last 20 miles, which happened to be the most technically challenging of the entire course.
"I just wanted to test and see if I could do it," Ka said. "I was around a lot of the runners and was inspired by their achievements."
Ka, an experienced long-distance runner, has competed three times in Sacramento's California International Marathon, several half marathons, a 50-mile race and a handful of 50K races. She also ran a 100K race in Cool in August.
While Ka said the effort was definitely worth it, she replied with a quick "no" when asked if she'd do it again. She received lots of support from her family, with her husband acting as "crew chief" and her kids and friends there to cheer her on.
Still, "it just took up so much time, and it's a lot of dedication, a lot of sacrifices," Ka said. "And the race day, too. It's very long. I'm just extremely happy that I was able to achieve this running goal that I had set for myself in such a short time."